"Dreaming is Living"
as Count Conte Rafael used to say.
What better way is there to make sure your dreams come true?
During the summer, we organise numerous events and wine tastings at Solaz and around the Piazza. If you prefer a more intimate atmosphere, you can organise your events and private parties on request.
If you are busy organising your wedding and looking for an authentic location to fulfil your big dream or want to organise a private event all this is possible in Porto Rafael.
This small seaside village that enchants with its charm thanks to its strategic position and exclusive location is the ideal destination.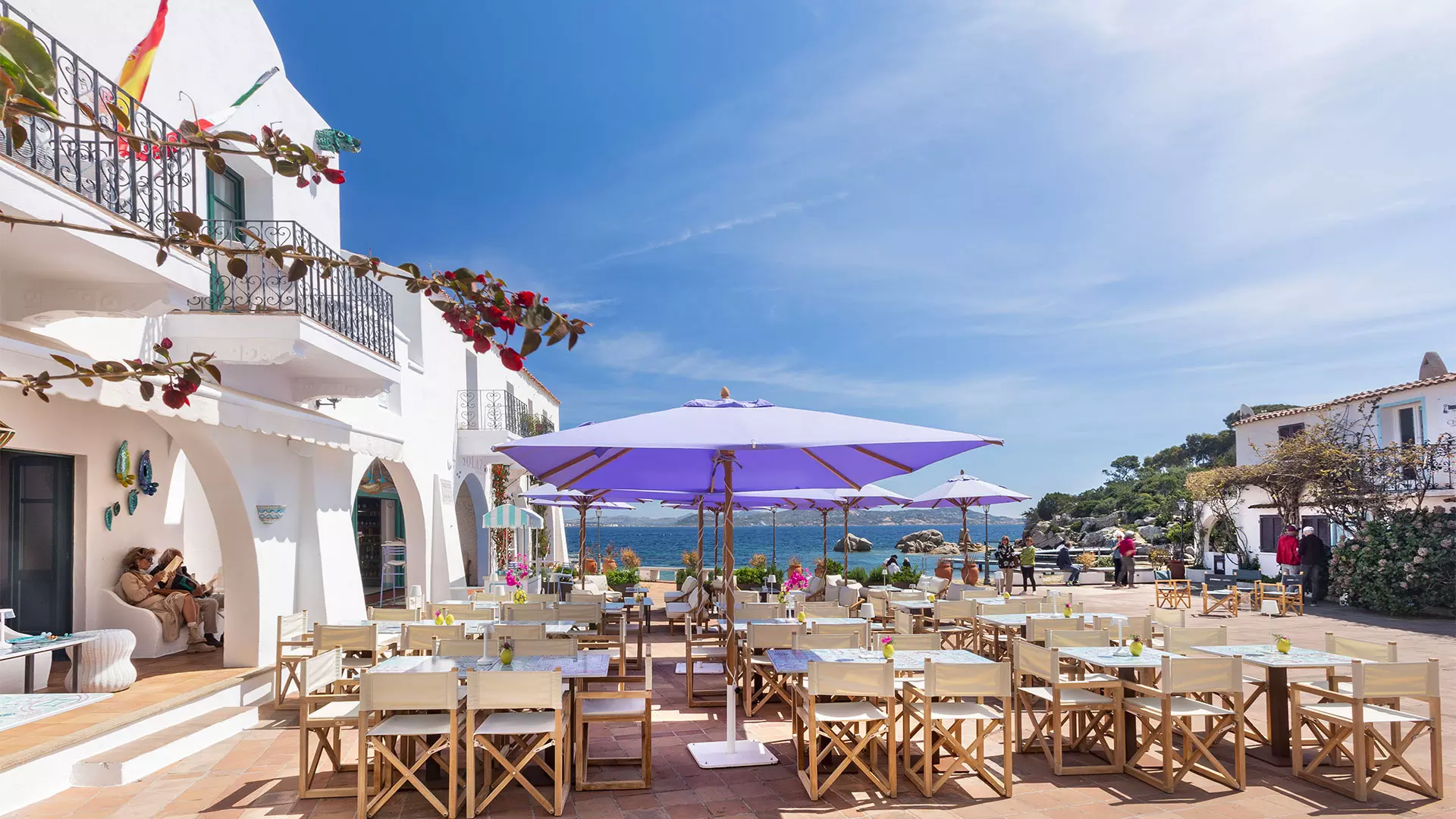 If your dream is to organise awedding here, just a short distance from the Main square the Church built by theCountdedicated to Saint Rita of Cascia in the heart of Porto Rafael, is one of the smallest churches in Sardinia.
If on the other hand you are looking for a weddinglocation in Porto Rafael and want to exchange your wedding vows outdoors do not miss the opportunity to celebrate your wedding on the beach. You will be enchanted by the beauty of the breath-taking view of the Sardinian Sea that will be the backdrop for your important day. With fantastic views of the Maddalena Archipelago, the sound of the sea with its crystal-clear water around Porto Rafael, will provide you with a chic and sophisticated atmosphere.
The romantic main square surrounded by bougainvillea will be ready to welcome you.
Solaz will be happy to guide and support you every step of the way to organise your special event and provide you with an unforgettable experience.