Solaz Tapas Gourmet restaurant in Porto Rafael
At SOLAZ Tapas Gourmet Restaurant in Porto Rafael conviviality is the concept everything is based on.
The restaurant is located in the famous main square in this seaside village that keeps the search for continuous socialising alive; just as the Spanish Count Rafael envisaged when he first uttered his motto more than sixty years ago.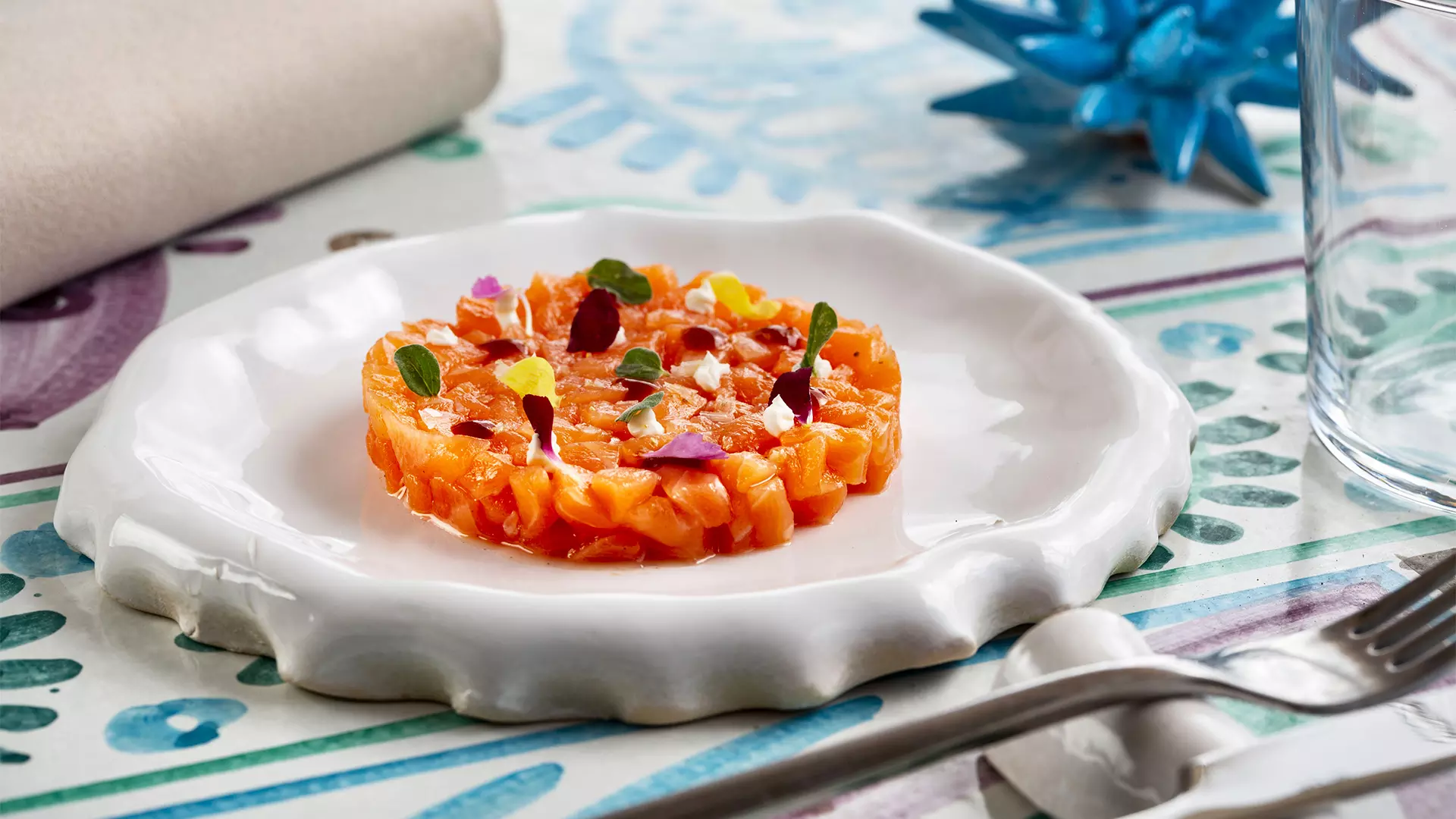 The SOLAZ Tapas Gourmet is a small restaurant in Porto Rafael that has big ambitions.
With the concept of Tapas made using the catch of the day, local meats and a wine list with more than 400 labels including wines and champagne to satisfy even the most demanding palates.
These small portions to be enjoyed,tapas, are expertly prepared with extreme care in terms of the quality of the food and professionalism and with a gourmet philosophy, without underestimating the importance of the visual impact.
The restaurant takes its name from this combination.
The sophisticated menu provides a selection of flavours for all tastes, even for thosewho follow a vegetarian diet. All ingredients are extremely fresh and 0 km and are all locally sourced.
You can sample fish or meat specialities, fresh homemade pasta, seasonal vegetables and much more. Our sommelier can suggest wines to accompany every dish.